Carl Schuy
Your Competitive Edge
For Carl,
success is a state of mind!
PUT A CHALLENGE in front of Carl Schuy and you can see his eyes light up. Carl's calm and professional demeanor is complemented by his internal drive and sense of purpose. Whether helping his clients with one of life's most important investments, pushing for a personal best, or raising funds for local schools to educate our children in the spirit of making the community a better place, Carl's focus is creating success for others through his Competitive Edge.
Helping others win
Carl, a devoted family man, is assuredly warm, friendly, genuinely caring However, it doesn't take long to see the competitive side of Carl who loves the thrill of success.These characteristics are at the core of Carl's belief that "The one thing better than winning is playing a part in someone else's success."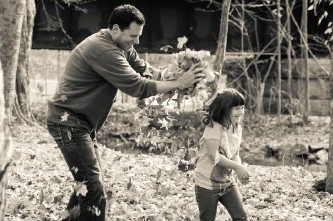 Carl is always on the go, but few things are more meaningful to him than the opportunity to spend some quality time with his daughter, Kate.
Connect to success
You can see from Carl's life path that his focus in success is deeply ingrained. At 15, he ventured out alone on an international exchange program. Although Carl didn't know the local language, he savored the experience and learned valuable life lessons he draws from today.
When you work with Carl, you'll immediately recognize his genuine dedication to achieving your home buying or selling goals.
At 25, Carl sold his belongings and travelled on an extended working holiday to Australia. There he built a start-up business while simultaneously coaching and playing community football team. The Redcliff Falcons improved their record and went to the playoffs for the first time in 7 years. Connect to today and Carl's focus is directed to helping his clients win and achieve their real estate goals.
A winning approach to real estate
Licensed in real estate in 1996, Carl's winning mindset has been delivering results for his clientele. Carl readily acknowledges that building lasting relationships is the most rewarding aspect of his career. He views his role as a real estate consultant for his clients, providing service and support beyond the role/scope of a typical salesperson. Carl's focus on service and success, along with his quest to help every client make the best real estate decisions (even if it means advising them not to buy or sell at that moment in time), has clients returning repeatedly and referring their family and friends.
It all adds up to your success
"I wake up excited to make a positive impact in the lives of others. It truly inspires me to work and help my clients make the most of their real estate goals. I draw strength from their success."
When you add it all up - Carl's competitive nature, his 24 years of real estate knowledge, expertise and accomplishments, his love of teamwork to accomplish goals with his clients, and a genuine caring nature - you have a powerful "Team mate" by your side. You need a professional who approaches your real estate sale or purchase as if it was their own.
Put a competitive edge
to work for your next move.
Top-producing Realtor® for more than 24 years
Successful entrepreneur and businessman
Expert marketer
In-depth local market knowledge
Always has his clients' best interests at heart